This page was last updated: October 14, 2010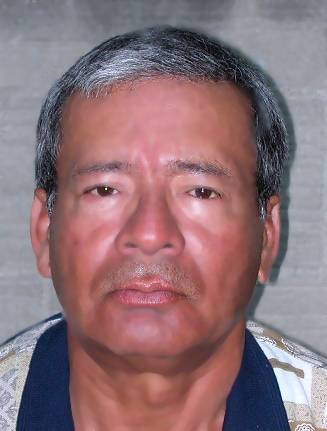 58 Curtis Crescent, Scarborough. Ontario. Canada.  M1B 2B8.  (Home) 416-281-2169 (Cell) 416-919-1487 Fax: 416-281-1303 or 416-754-1319: E-mail
Frederick.lew-a-king@sympatico.ca
Born:              July 2, 1941. Georgetown, Guyana.

Major Teams:  Demerara C.C: Prospect C.C: East Bank Estates X1 Guyana Ministry of                                 Education and Labour X1: Guyana. York "U" C.C: Civics C.C: Calidoina C.C:                           Arawaks C.C. Canada and Essex County 2nd X1 U.K.

Known As:      Fred Lew-A-King

Position:         Wicket Keeper/Batsman

Qualification:                                                                                                                

  Levels 1: 2: and 3, Canadian Cricket Association Umpires Certification

C.C.A. Umpires Instructor

Full Member of The Association of Cricket Umpires and Scorers. U.K. 1997

ACU&SA Overseas Instructor, 1997

Former Ontario Cricket Association Cricket Coaching Co-coordinator

Former President of The Ontario Cricket Coaching Association

Certified Level 3 National Coaching Certification Program, with two Level 4 endorsements

Course Conductor N.C.C.P. Canada:

Profile:

Fred Lew-a-king has been a member of The Toronto Cricket Umpires and Scorers Association since 1983 and has been an Umpire's Instructor since 1994.

Has been Chairperson of the Education Committee a few years.

Founding Member of The Scarborough Cricket Umpires Association, and Vice President of The Scarborough Cricket Association.

Fred has officiated in many important matches in Canada over the last few years, including assignments for Canada in the Americas Cup Tournament; West Indies 'A' and MCC.

He also acted as Fourth Umpire for the Sahara Cup matches in Toronto in 1995 and 1996; West Indies 'A' in 2002, ICC Qualifying Americas U19 Tournament 2003.

Guyana Independence Day Matches since 1998.

Has Umpired in Guyana 2002 and 2003, and U.K when on work assignment.

Conducts Umpires seminars on Code 2000 when on visit to Guyana.

Held Cricket Coaching seminars during his visits to Guyana.

Cricket Associations from Canada and Overseas are in constant contact with Fred for interpretation of the Laws and resolution to problems with the Duckworth/Lewis system.

Fred could be seen officiating at Soft Ball matches during breaks from his schedule in Toronto.

Fred received the following awards: Ontario Volunteer Service Award from The Lieutenant Governor, the Honourable Henry N.R.Jackman 1994, for his contributions to Cricket in Schools: The Mayoral Award from The Recreation Parks and Culture Scarborough, Ontario, Canada 1997, for his contribution to Cricket.

The York Board of Education Award for Excellence in Coaching York Mills C.I. Ontario, Canada 1996.

Award from Wexford C.I. Principal Award for his contributions as a Cricket Coach